Join the Santa Claus Parade | Team Photo Nights
---
---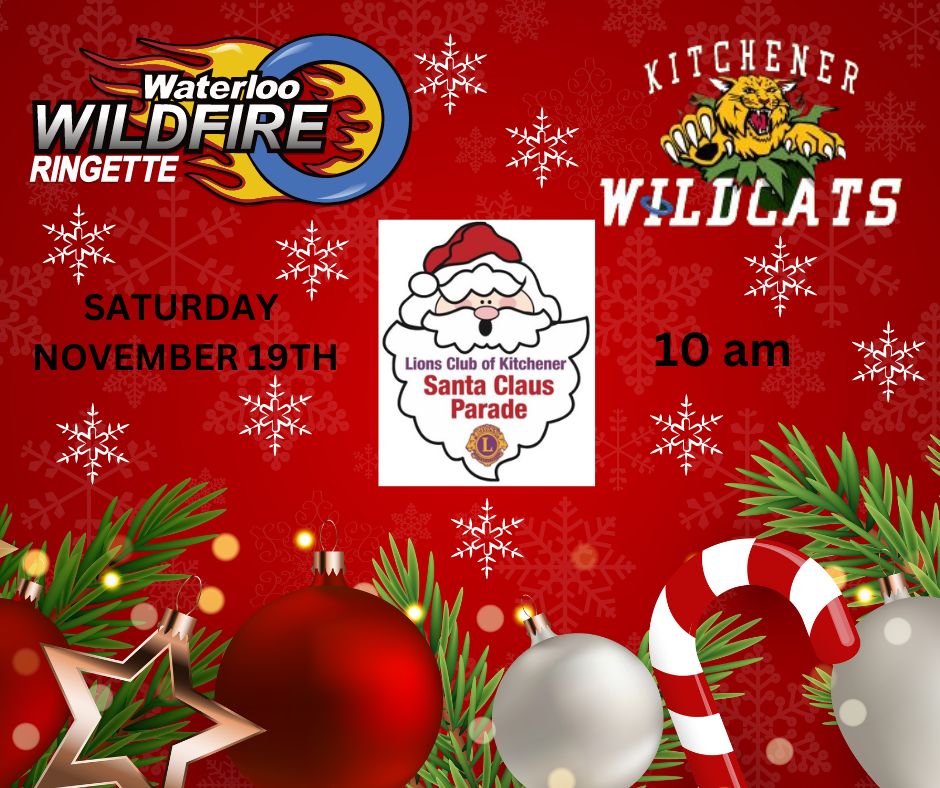 ---
Hello Wildcats!
We've got 2 fun events coming up for you this month.
Join the Santa Claus Parade!
The Kitchener Wildcats and Waterloo Wildfire will be walking in the Santa Claus parade together this year! The parade is on the morning of November 19th. Come and wave to the 1000s of people who watch the parade and help promote our sport. All players are welcome. We also need adult volunteers.
Register by Nov 15th. Get more information and register
here
.
Team Photo Days
Team photos are a fun tradition for Ringette teams. They also make great additions to Christmas cards and as Christmas gifts.
Picture Yourself
photographers will take individual pictures of each player and combine them into a team photo as well. There is no obligation to purchase the final pictures, so you can order as many prints as you like directly from Picture Yourself. They offer a range of sizes, and can also put the photos on key chains, trading cards, fridge magnets etc.
important: The order form is attached - if you want to guarantee pictures in time for Christmas, please bring the completed form and payment (cash or cheque) with you to photo night.
Order Form HERE
Dates for each team are as follows:
Nov 30th, 6pm - 8pm, Lions Arena.
FUN1 / FUN2
FUN3 (Team 1)
FUN3 (Team 2)
U12
U14
U14AA
(Plus anyone who can't make Dec 7th)
Dec 7th, 7pm - 9pm. Lions Arena
U16
U16AA
U19
U19A
(Plus anyone who can't make Nov 30th)
Have a fun November!